Documentaries

ANIMAL AND NATURE DOCUMENTARIES
With the collection `BUILT FOR THE KILL" Kurd1 will offer original animal documentaries with unexpected incidents occurring during filming or dramatically and comically moving moments.
Filming nature is not easy. If animal film reporters bring back some magnificent and spectacular pictures, it is not without effort. To enable the public to understand the difficulty of this kind of film shooting, Kurd1 offers a background trip with these unusual reporters which they and their cameramen have accepted with good humour, as have their "models", be they Rwanda gorillas or chimpanzees, or a leopard chasing its prey or very mischievous monkeys or orang-utans.
For the filming teams such funny incidents often follow moments of despair.
Programmes









Programmes
Frequencies
NILESAT
10930 H, SR 27500, FEC ¾ (Atlantic Bird 4A)
EUROBIRD 9A (9°Est)
11938 H, SR 27500, FEC ¾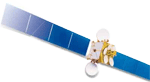 On the Box
NeufBOX
Channel : 612
FreeBOX
Channel : 649