Presentation
A word from the President
Combining the defence of Kurdish identity with the promotion of democratic values.
The Kurds, who no doubt have their share of faults, also possess certain qualities that have enabled them to survive as a people.

Foremost of these is the spirit of resistance and an unfailing vitality.

It is thanks to these qualities that, unlike most peoples of the Near East, they were able to resist the flood of Arabisation induced by Islamisation. Certainly they ended by adhering to Islam and even provided it with its most symbolic and most tolerant hero, Saladin — but they preserved their language, their culture, their identity and a number of their pre-Islamic traditions and beliefs.

Barely four million in number at the time their country was partitioned following the First World War, despite a century of calamity, massacres and deportations, they are, today, nearly forty million strong, standing upright and proud of their identity.

Unfortunately, the cement of this identity, their language, has suffered serious damage as a result of the policies of forcible linguistic assimilation practiced by the States that carved Kurdistan up between them. This process of erosion has accelerated with the arrival, into their very hearths and homes, of the pictures of a multitude of television channels in the dominant languages. Moreover, these channels, often nationalistic and chauvinist if not downright fundamentalist or xenophobic, threaten and undermine the many centuries old traditions of tolerance and of cultural, religious and linguistic pluralism, of Kurdish society.

The Western democracies talk a great deal about the exemplary nature of their values, but do little in practice to defend and promote these values. The efforts deployed in this field by the United States and Europe remain pathetic compared with the massive expenditure undertaken by Iran and Saudi Arabia to propagate their fundamentalist versions of Islam.

Kurd1, a civic and independent Kurdish initiative, has the objectives of defending an endangered language and culture and of spreading the universal values of democracy, human Rights and secularism in the Kurdish population. These two objectives are complementary: the defence of an endangered language is also the defence of pluralism and diversity, both indispensible to the survival of humanity and civilisation — and diversity can only blossom under democracy.

Kurd1 is appearing in a Kurdish audiovisual scene that already has about a dozen channels that all belong either to political parties or to States and are only aimed at sections of the Kurdish public.

Kurd1 is the first channel that broadcasts exclusively in Kurdish and is independent of all party political or State authority. This independence has its price: the frugality of its financial means. It also has the immense advantage of freedom, which allows us bring together and combine all talents and to unify all publics with the ambition of rapidly becoming a family, cultural, educational and entertaining Pan-Kurdish channel.

In brief, a great challenge — a tough test of the Kurdish spirit of vitality and resistance.
A challenge that the Kurds and their friends, who have rallied round Kurd1, are resolver to take up.
Kendal NEZAN
Programmes









Programmes
Frequencies
NILESAT
10930 H, SR 27500, FEC ¾ (Atlantic Bird 4A)
EUROBIRD 9A (9°Est)
11938 H, SR 27500, FEC ¾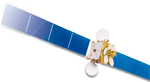 On the Box
NeufBOX
Channel : 612
FreeBOX
Channel : 649